Health Advocate recently welcomed over 50 of its employees' children, ranging in age from 7 to 13, to our Plymouth Meeting headquarters to participate in the 21st annual Take Our Daughters and Sons to Work Day.
During the April 25th event, kids had the opportunity to interact with a number of different Health Advocate teams and learn more about what their parents do at work each day.
Activities included "Ask the Docs," during which the company's doctors and nurses answered the kids' questions about health, wellness and how Health Advocate helps people.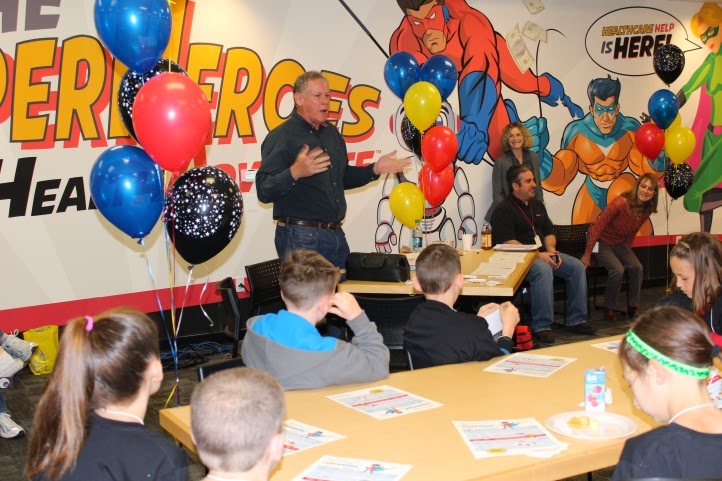 Dr. Tom Wolk, a Health Advocate Medical Director, answers kids' health questions.
Parents joined their kids for a special lunch and to take advantage of an onsite photo booth to commemorate the day. All kids also received and wore a special Super Heroes of Health Advocate t-shirt.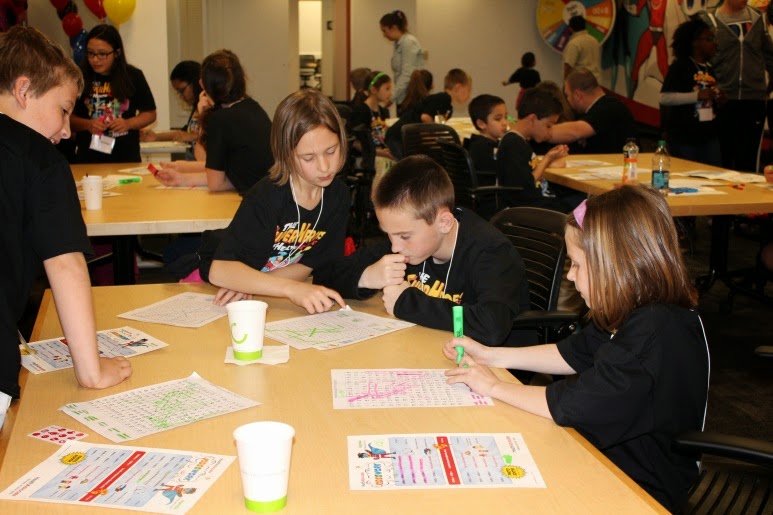 Later in the day, the Information Technology department helped the children build and use tin can and string phones to communicate, and the wellness team led everyone in an exercise and dance party to close out the day.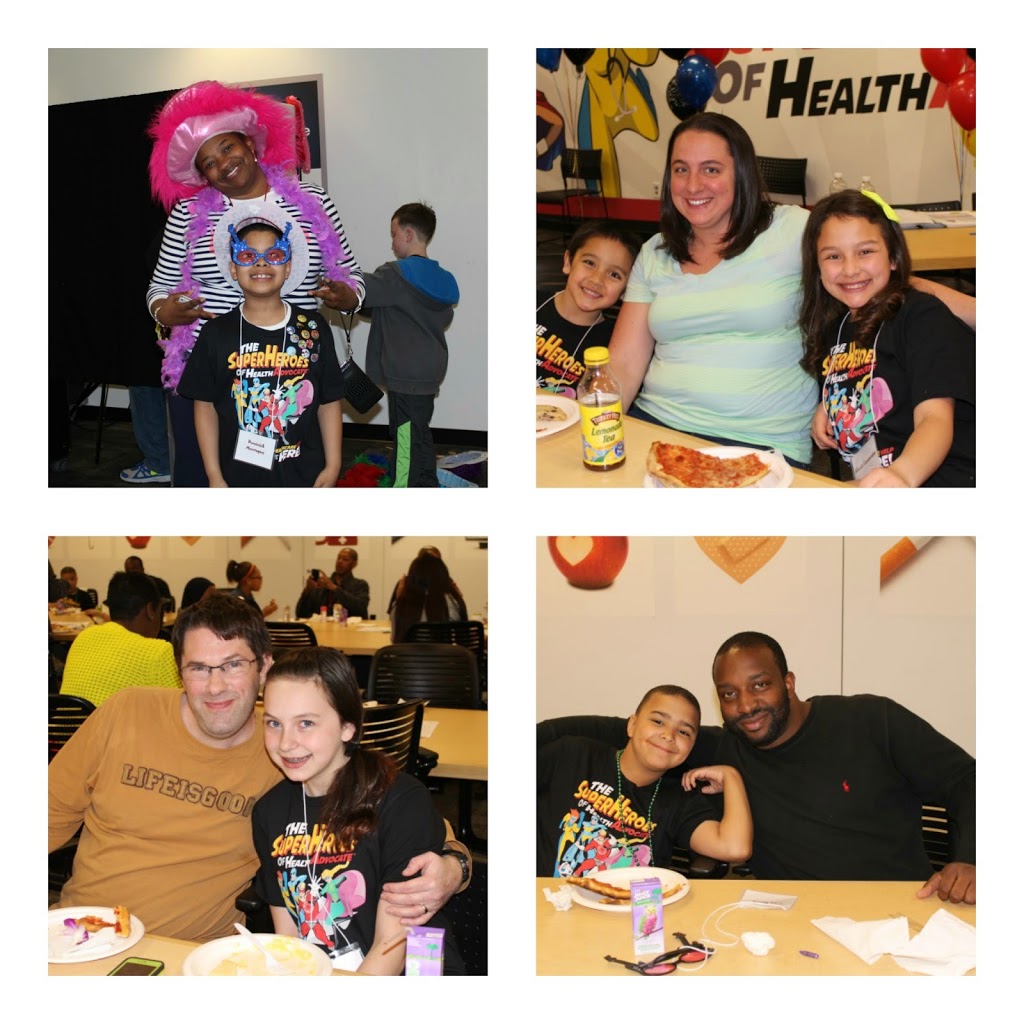 "We were so excited to have the kids back again this year," said Sue Clark, Health Advocate's Vice President of Human Resources. "This is always a fun and successful event, and it's great to see the children gain a better understanding of their parents' jobs. We can't wait to do it again next year!"
Other Health Advocate locations across the country hosted the annual event on April 24th. At our Lodi, California, office, 16 kids participated in a mini health fair to see first-hand how their parents help support wellness activities, plus learned more about healthy habits.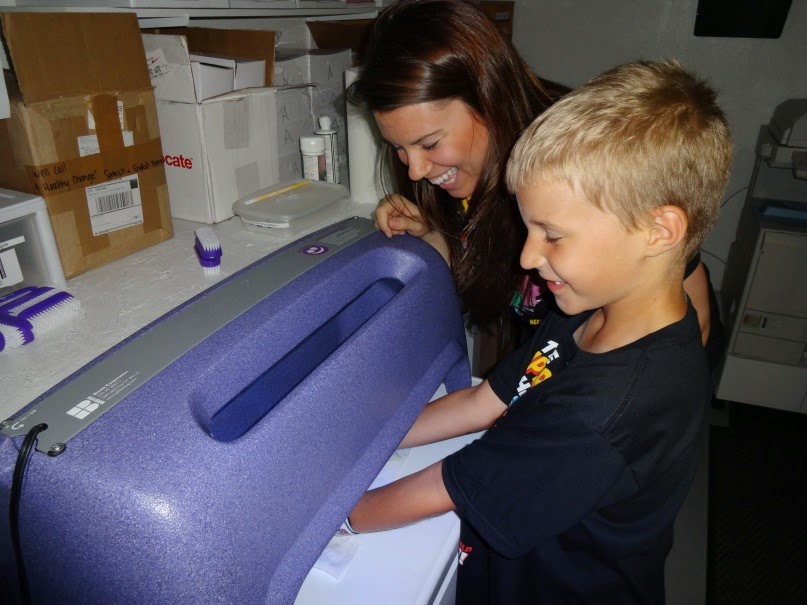 With the help of bioluminescent hand cream and a special light, kids learned more about preventing the spread of germs through hand washing.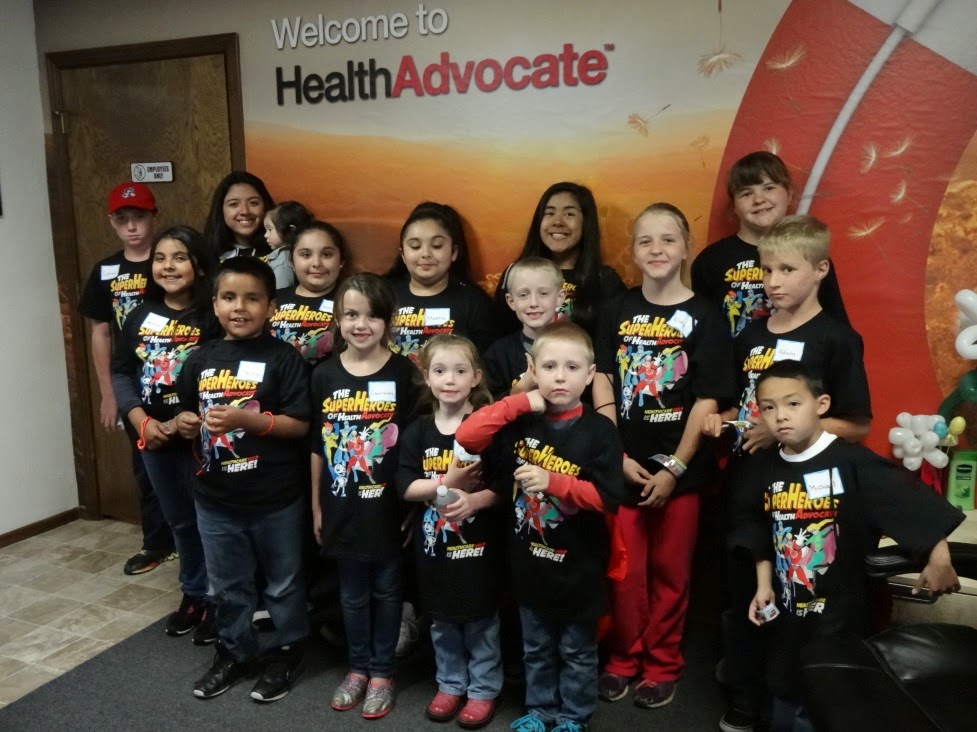 In San Francisco and Exton, employees' children had the opportunity to interact with the team and see where their parents work each day.